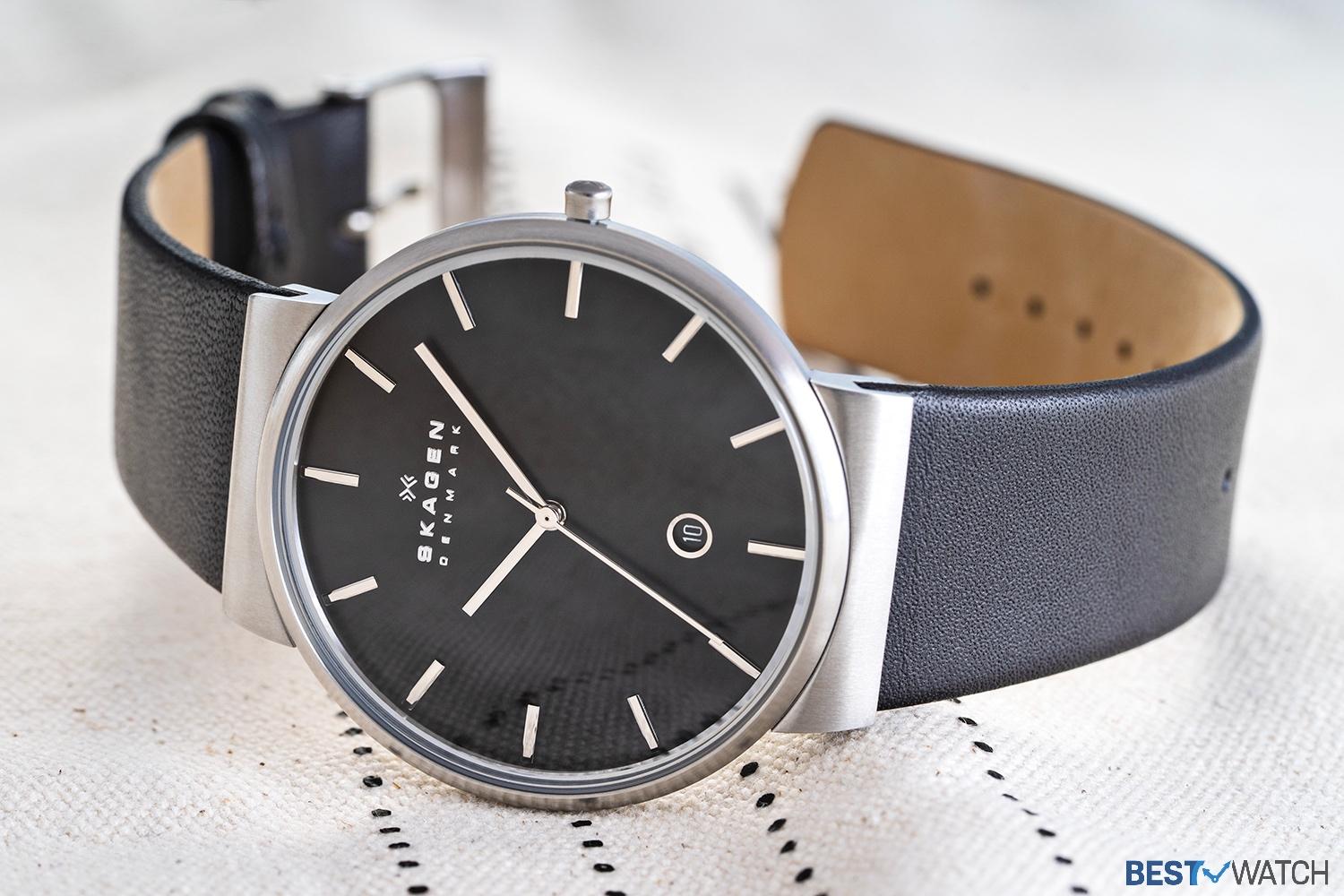 Skagen Denmark is part of a bigger brand family, Skagen Designs Ltd. In many ways, Skagen has put Denmark on the map as being a nation of creatives. Skagen has made a name for itself because, unlike Rolex, Omega, Patek Philippe, and their likes, it has never tried to get a hold of the premium watch market. Everyone involved with the luxury watch niche does realize that it is indeed a niche sector. Skagen has introduced the mastery of watchmaking to the masses without making it unaffordable for most people. Like Skagen Denmark, Skagen Designs Ltd. is also known for bringing top-notch design and craftsmanship to the world of fashion and personal accessories. 
History of Skagen Denmark watches
Henrik Jorst and Charlotte Jorst came to the United States in 1989 with a dream. Their vision of business was always grounded in the principle of simplicity. Their philosophy was simple and very effective. The Jorst couple was sure of the fact that premium designs and materials can be brought to market in a way that makes it affordable for all. With this vision, they founded Skagen Designs Ltd. With their business, price and quality were never directly proportional. 

The influence of Denmark
Henrik and Charlotte were very proud of their Danish roots. They sincerely believed that the Danish culture has a lot to offer to the world, and they were not wrong. Danish goods and products can be defined with three words: robust, simple, and beautiful. All Skagen Denmark watches carry forward this legacy. 
The brand is named after a Danish town, Skagen. Skagen continues to be one of the most picturesque towns in Denmark. The town of Skagen is a major inspiration behind the design and aesthetic of the brand. Kattegat and Skagerrak are two major water bodies around the town. The brand's logo is directly inspired by these two water bodies.
Skagen under the Fossil Group
Skagen Denmark is not a Danish company, though Danish culture lies at its heart. It was established in 1989 in the United States of America. The market of Skagen is spread across continents – from Europe to Asia to Oceania. Among the different headquarters, Skagen Hong Kong's head office has been very successful in spreading business across the globe. Its lucrative business model was impressive to another watch giant, the Fossil Group. Presently, it operates under the Fossil Group as a subsidiary. 

Skagen Smartwatches
The market has been dominated by fusion smartwatches. Its wave is expected to last a lot longer, as even some premium companies are beginning to participate in this sector for the young consumer.
Skagen has also been striving to join the debate about the best wearables available. Skagen smartwatches are easy to use and customize, with a variety of digital and analog features.
Skagen smartwatches are constantly developing from one model to the next. They maintain the good elements while responding to market feedback. The new Skagen Falster 3 is a fantastic option.
Popular Skagen Models
Skagen Falster 2
The Skagen Falster 2 is a smartwatch that carries forward the legacy of Skagen's slim and sleek design. It comes with magnetic bracelets and a black dial. The Skagen smartwatch has an AMOLED touchscreen display with a case diameter of 40mm. It runs Google's WearOS and has a Qualcomm Snapdragon Wear 2100 processor. It has all modern features like a heart rate monitor, GPS, etc., with Near Field Communication. This Skagen watch is also moderately resistant to water, up to 30m. 

Skagen Hagen Connected
The Hagen connected is the next generation of Skagen smartwatches. It connects seamlessly to Android or IoS devices and has a special notification filter. It runs on a powerful CR2430 coin-cell battery. It comes with some additional, cutting-edge features. These include sleep tracking, phone finder, music player, and more. The straps of this watch are interchangeable, meaning you can customize it to some extent. 
Skagen Karolina
It is a watch primarily meant for women. This fashionable quartz clock in a stunning mix of white and gold is for people who want to style confidently without sacrificing refinement. A clean design is created by the polished white dial, straight golden indices, and slim golden hands for clock time. Whereas the 38mm PVD-treated simple gold case appears larger, the thin woven bracelet in the same color and texture perfectly compliments it. Wearing this watch with formal outfits like hued formal wear and black skirts will make a stylish statement.
Skagen Falster 3
Along with Skagen Hagen Connected, the Skagen Falster 3 is the flag bearer of smartwatches in the mid-range. It has everything that anyone can expect from a modern smartwatch. It has great battery life and the ability to remotely transact using apps like Google Pay. It also has a host of features related to health, nutrition, and fitness. 

Skagen Signatur
The Skagen Signatur is among the most sought-after Skagen watches. The Signatur comes with a case diameter of 40mm. Compared to some other models, the 40mm case seems to be on the smaller side. However, it is very well-designed to not appear smallish once on the wrists. It has a beautiful color combination used for the hour and minute hands, indices, date window, and the dial. The aesthetic of the watch makes it a perfect pair with smart casual outfits. It is classier than smartwatches but not too somber or dull. 
Perhaps the most powerful feature of the Skagen Signatur is its solar recharge capability. Once you wear the watch outdoors, sun rays fall on the solar cells placed under the watch. With regular exposure to sunlight, you do not need to worry about the battery at all. It can easily last for over 6 months with regular sun exposure. Its strap is specially designed from sustainable material. You also get a good water-resistance of up to 50m. Overall, the Signatur is undoubtedly among the best Skagen watches available in the market. Skagen continues to occupy a unique position in the watch market. Its affordability combined with robust design and aesthetic charm attract buyers from all over the world. In the budget watch segment, few other companies can match the excellence of Skagen Denmark.