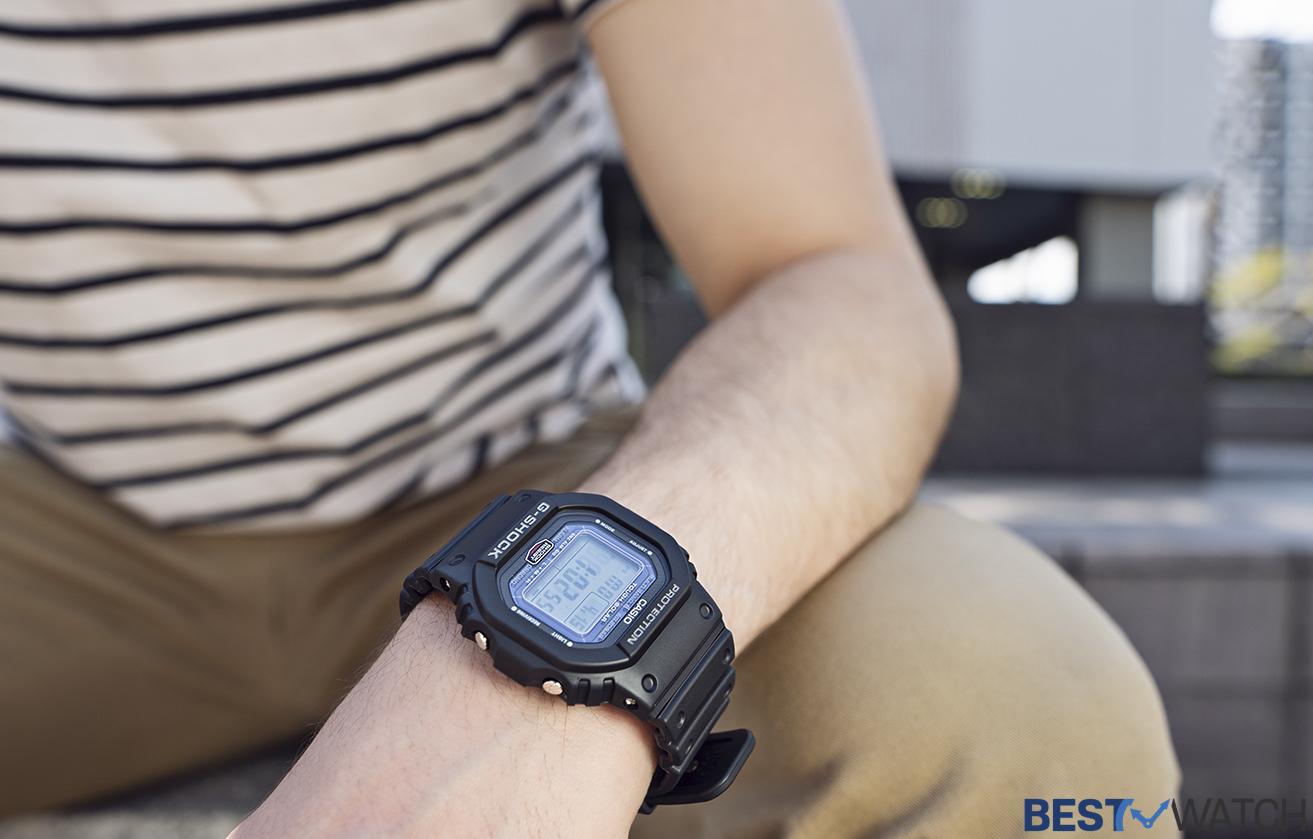 Casio G shock HK watches are a niche in themselves. No other brand is as successful as Casio in capturing the interest of a generation. It can be said without any doubt that the Casio G shock range is the top choice for today's youth. There are many reasons behind this success. Casio G shock watches are not another trendy watch that would not last beyond a few seasons. It is a robust timepiece with all the features that today's youth wants from a watch. Be it the USA, Singapore, Japan, or Hong Kong, G shock is a rage everywhere. Though G shock isn't exactly a premium watch, no watch collection is complete without a G shock HK in the arsenal. 

1. G-Shock GA-900
We will start the list with the classic GA-900 model. It is a great wristwatch for people who are not sure about what to buy. The GA-900 stands on top of all other G shock watches in terms of battery life. With a 7-year battery backup, it has the best performance among all non-solar G-shocks. It is a performance watch with an industrial aesthetic. The most prominent features of the watch are its attractive bezel, noticeable front screws, and elevated bumpers. With a LED light, it is your best friend for any time of the day or night.

2. G-Shock G-STEEL GST-B400
The G-Shock G-Steel is your entry point to solar G-Shock watches. The GST-B400 series is known for its slim size and attractive steel body. More than anything else, this watch will make sure that you do not compromise on looks for performance. Apart from the solar power feature, this watch can be maneuvered using Bluetooth connectivity and a smartphone. However, you can use the watch as it is, without any Bluetooth pairing. It is among the best choices for those looking for an entry-level solar-powered watch. 

3. G-Shock GBD-H1000
The GBD-H1000 is any fitness freak's perfect companion. It comes with all features necessary to keep your fitness regime on track. The design of the watch makes it very convenient to wear during workouts or sporting events. What separates this watch from other fitness bands is its ability to keep with professional sporting activities. Pro runners, bikers, and athletes regularly use this watch to keep track of their performance. With an option to pair it with your smartphone, this watch is all you need for your fitness and timekeeping needs. 

4. G-Shock Rangeman GW-9400
In the latest round of releases, the G-Shock Rangeman GW-9400 hit the market with a storm. Launched in 2021, it is among the newest G-Shocks out there. If you consider yourself to be an outdoor person, this is the perfect watch for you. It has all the features for an outdoor adventure. Altitude reading, barometer, GPS – name it and this watch has it. The GW-9400 is a strong contender for being the best Casio watch in 2021. Perfect for all adventurous people, it is a must-have in any watch collection. 

5. G-Shock GW2310 Atomic Solar
For a more affordable option, nothing beats the GW2310 Atomic Solar. Priced at $200, few other solar-powered watches at that price point can stand up to this watch. When fully charged, the solar-powered battery will last you almost 3 years. With 200-meter water resistance, it is also a great choice for recreational water sports. The Atomic Solar is very versatile – you can pair it with both formal and casual wear. It comes with a Japanese quartz movement, which ensures precision and accuracy. Get this watch if you want something to wear around the year. 

6. G-Shock XL Ana-Digi GA100
G-Shock watches have a close tie with Japan. The XL Ana-Digi GA 100 has Japanese anime as its inspiration. Unlike some other G-Shocks, this has a subdued and minimalistic appeal. But no functionality is compromised while giving the watch its distinct look. You get all the standard G-Shock features. On top of that, you can wear it to formal events where a bulky watch would be frowned at. It is a great choice for every age group. 

7. G-Shock GGB100-1A9 Mudmaster
The Mudmaster is an iconic G-Shock watch. If you want a watch that would last for years despite heavy usage, nothing can be better than the Mudmaster. The dial of the watch is designed in a way that protects it from serious impacts. It makes use of carbon core in its body for enhanced protection. If you want something that stands for everything G-Shock is famous for, you cannot go wrong with the Mudmaster. Its unique sporty appeal with bright contrast makes it one of the best Casio G-Shock watches out there. 

8. G-Shock DW-5600E-1V
The classic square-shaped dial is the hallmark of G-Shock. No Casio watch is better than the G-Shock 5600 to get that classic look with all modern features. While some may scorn this particular model for being the cheapest G-Shock out there, it is actually a great watch. At that price point, no other watch can match the performance of the G-Shock DW 5600. The only thing that is missing from this model is the world time option. Apart from that, you get everything from built-in light to a stopwatch to alarm functionalities. The original square G-Shocks from 1983 remain the inspiration behind the G Shock 5600. 

9. G-Shock MTG-B1000
Our last entry in the list is perhaps the most aesthetically pleasing G Shock watch. With a sleek stainless steel body, it has all the visual components you would expect from a dress watch. Add in its plethora of features, and you won't get a more functional watch. It is right at the sweet spot between form and function. With Bluetooth and smartphone connectivity, it is all that you need for your everyday use. 
If you are looking for a reliable timepiece, nothing beats Casio G-Shock. HK, Singapore, or the USA – you will find fans of G-Shock everywhere. From regular watch wearers to luxury watch collectors, everyone loves the G-Shock. With a G-Shock on your wrist, you have all you need to go out and conquer the world.