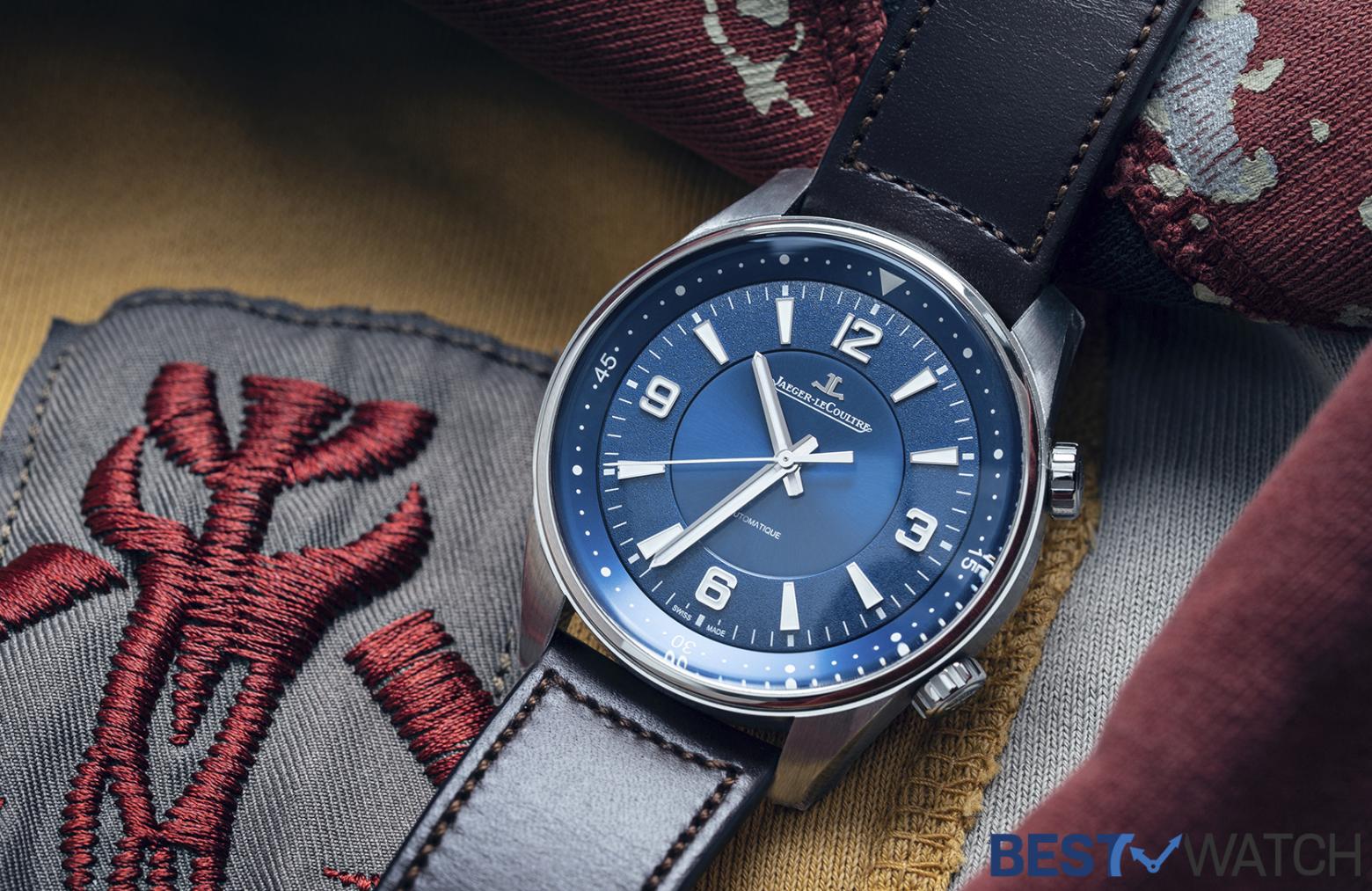 Jaeger Lecoultre ("JLC"), is one of the most esteemed names in the horology world. Even if you are a new collector, you might have already more or less heard of it. In case you are thinking of owning your first Jaeger LeCoultre watch and want to know more about this legendary brand, we are there for you!
Carrying a rich history and heritage, we probably have to touch a bit of its story, achievements and further introduce you with some popular models for you to choose from. 
Brief History of Jaeger Lecoultre
Established by the genius watchmaker Antoine LeCoultre in 1833 in Vallée de Joux in Switzerland, the Jaeger-LeCoultre was begun with a watchmaking workshop after the founder invented the machine to produce watchmaking pinions. Since then LeCoultre had kept on inventing reluvationary watchmaking innovations that mark milestones in the history of horology. His inventions brought the company's success and a gold medal at the first World Expo.
In 1866, Antoine LeCoultre established LeCoultre & Cie along with his son Elie LeCoultre and became the first official manufacturer in Vallée de Joux. Gathering the best skills and knowledge in the region, LeCoultre began to create their own watch components and movements, which later contributed groundbreaking inventions to the Swiss watchmaking Industry.
Within a few decades, the manufacturer produced over 350 different movements, including chronograph, repeater mechanisms, as well as their combination to form a revolutionary double complication movement. These impressive innovations had helped the company to build partnerships and supply their calibers to the huge watch brands at the time such as Patek Philippe. For the next 30 years, the LeCoultre Maison provided movements to most of Patek's wristwatches.
Further in 1903, LeCoultre became Jaeger-LeCoultre after the talented watchmaker Edmond Jaeger was stunned by LeCoutlre's ultra-thin movement and joined the company. At first Edmond Jaeger was aiming to challenge all Swiss watchmakers with his newly invented ultra-thin movement. Antoine LeCoultre's grandson Jacques-David, who was in-charge of the company at the time, took the challenge and created the thinnest movement for pocket watches at the time. This invention paved the way for the creation of its popular collection decades later, the Jaeger-LeCoultre Master Ultra-Thin Perpetual.
From its nearly 200 years of history, we can see that Jaeger-LeCoultre has always been a pioneer in complications in the watchmaking industry. Holding over 400 patented inventions and over a thousand in-house calibers, Jaeger LeCoultre watches are highly admired by watch enthusiasts. 

How Does A JLC Watch Worth Owning?
Although it might not be the first name that would come to your mind when speaking of luxury watches, it definitely houses some of the best mechanical watches in the horology world. For many watch collectors, a JLC watch does worth owning for its unique values: 
Rich history and legacy
As we introduced in above, Jaeger-LeCoultre holds a long history in the watchmaking world even before some other famous brands including Rolex. In the eyes of some watch collectors, the JLC watches are even more impressive than a Rolex popular model, in terms of high complications. 
If you are familiar with horology and watchmaking history, or you want to impress others with your understanding of watches, then a Jaeger LeCoultre watch is for sure one of the best picks to get appauses. 
Master of Complications
For a long time, Jaeger LeCoultre had been supplying watch movements and components for huge watch brands including Vacheron Constantin, Audemars Piguet and Patek Philippe. In such, JLC is highly acclaimed as the watchmaker's watchmaker. 
Besides, many of the calibers and parts it developed are in fact the world's first inventions in the industry. As a watchmaking expert with a rich history, it always offers the best and the most advanced timepiece to its audiences. In this way, owning a Jaeger-LeCoultre watch is a strong choice that you can never disappoint. 

Popular Jaeger LeCoultre Watch Models
Within the JLC watch families, their complicated models and innovative models have garnered higher popularity, such as the following: 
Jaeger LeCoultre Reverso

Due to its overwhelming fame, the Reverso equals to the Jaeger-LeCoultre watch to many people. Being one of the most recognizable and long-lived collections of the brand, the JLC Reverso watch is their flagship model. Originally it was designed for polo matches as a sports watch. Its rotating case was meant to protect the watch face during matches. 
With its continuous success, Jaeger LeCoultre released a new Reverso with its first complications in 1991 and more high complications models followed, including the famous JLC tourbillon, minute repeater, complicated chronograph, and perpetual calendar. And a few years later in 1994, the first Reverso Duo models were released, featuring two back-to-back dials displaying two time zones.
Jaeger LeCoultre Polaris

The JLC Polaris is the brand's sportiest collection which took its inspirations from the vintage compressor dive watch models of the mid-1960s. This JLC sports watch is equipped with a 42 mm stainless steel case and secure closed crown that offers standard water resistance to 100 ft. 
This modern Polaris watch is presented as a reliable and durable everyday watch that turns heads on every occasion. 
Jaeger LeCoultre Master Control

As the brand's flagship collection, the JLC Master Control line was introduced in 1992. This lineup was to demonstrate the pure value and classic watchmaking traditions of Jaeger LeCoultre. On the outlook, it is designed with simple and timeless aesthetics while on the other hand fitted with an advanced mechanism that is capable of long-term performance. The watch had been through a "1000 Hours Control" quality check process, which is a total of six-week of tests on its conditions under temperature changes, movement through six positions, water resistance, and others. 
Undergoing such careful text and quality control, every Jaeger-LeCoultre Master Control watch is delivered at its best quality. 
Jaeger LeCoultre Master Compressor

The other lineup in the Master Collection, the JLC Master Compressor Chronograph, was introduced as a Jaeger LeCoultre sports watch in 2002. Being a sports model, which is rare in the JLC watch family, the Master Compressor line is innovative and daring in design under the hands of the avant-garde designer Magali Metrailler. 
Jaeger-LeCoultre is a legendary house to an exquisite tradition of mechanical watchmaking and innovations. The quality and sophistication of their watches speak well and loudly for its values. If you are thinking of owning a Jaeger-Lecoultre watch, you will never regret it.