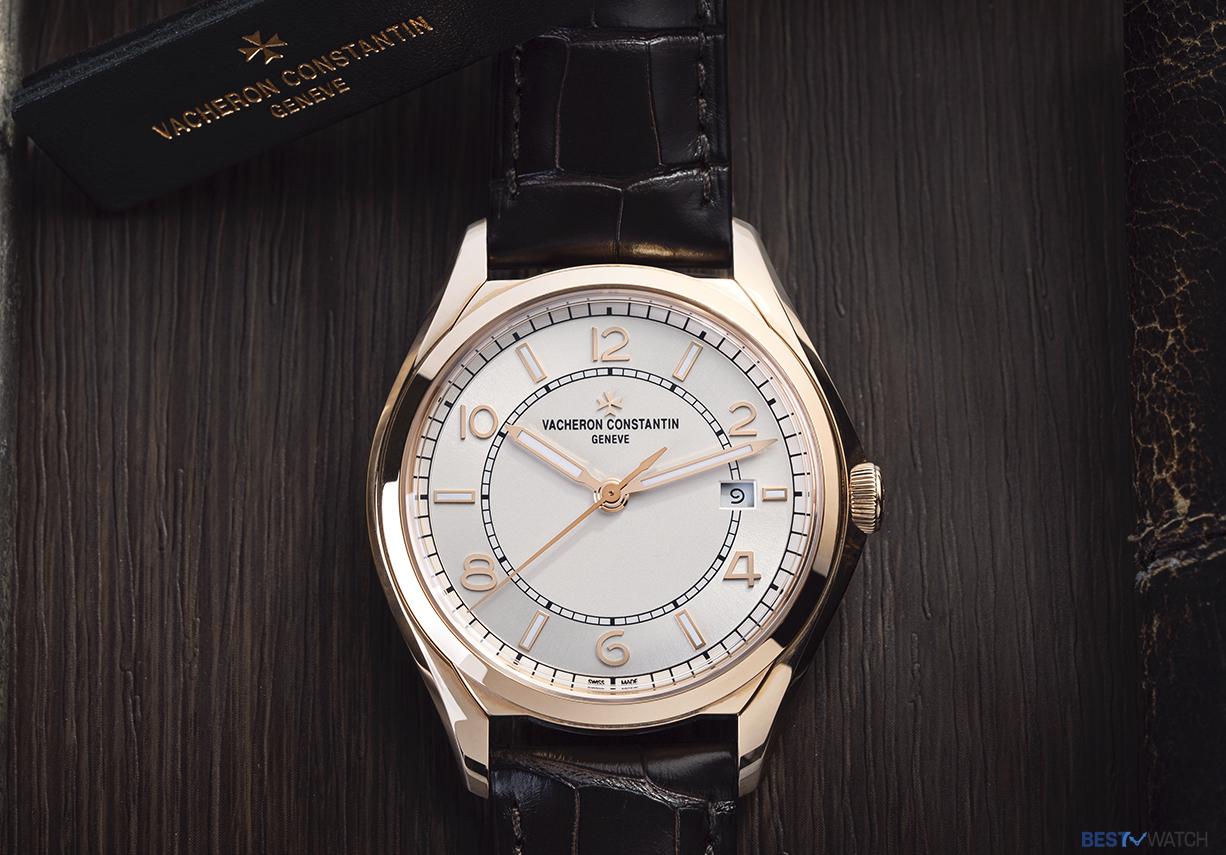 If you want to show people that you are knowledgeable about watches, you should better be able to name out the "Holy Trinity" in the sacred watch world. Being listed together with Patek Philippe ("PP") and Audemers Piguet ("AP") as the Trinity of watchmakers, Vacheron Constantin ("VC") is undoubtedly a recognized and valuable watch brand at the very heart of Swiss Haute Horlogerie. 
Founded in 1755, Vacheron Constantin is the oldest Swiss watchmaker. Someone may doubt that something with old history is not necessarily equivalent to something good or valuable.  However, Vacheron Constantin holds its value for tremendous brand prestige and exceptional quality. Although they are somehow less talked about as the likes of Patek Philippe or Rolex, they are still deeply beloved by many watch collectors from all over the world. In order to fully understand and appreciate this legendary brand, it is better to have a little bit of historical perspective.
The Story of Vacheron Constantin
The history of Vacheron Constantin can be traced back to 1755 when its founder Jean-Marc Vacheron started his watchmaking business. Ever since the beginning of his watchmaking journey, the humble yet talented watchmaker Jean-Marc Vacheron had strived to develop some of the most complicated timepieces in history, which brought enormous success and reputation to Vacheron Constantin. He probably didn't imagine that his company could exist over 260years to this date.
The "Constantin" part came up and led to the birth of the brand name that we are familiar with in 1819 when François Constantin joined the company. Throughout two centuries, Vacheron Constantin has survived the wars and revolutions in Europe and has become the longest-standing prestigious watchmaker over the globe.
For centuries, the Vacheron Constantin company has dedicated itself to the invention of a number of new never-before-seen watch complications and to making some of the world's most complicated watches. This Swiss watch brand has been making unbelievable wristwatches to the world and it even created watches with high complications for the kings of Egypt. With prestigious, distinctive, and sophisticated pieces, the Vacheron Constantin brand is always a symbol of a classic while being considered as one of the 'Trinity' of watchmakers along with Patek Philippe and AP.
Through a rich history and some difficult situations, eventually in 1996, Vacheron Constantin was acquired by the Swiss luxury goods holding company, Richemont Group. Under the leadership of the successful parent company, Vacheron Constantin sets up its new headquarters in Plan-les-Ouates, Geneva in 2004. Today, Vacheron Constantin is a totally integrated watch manufacturer and crafts watches fully in-house with nearly a dozen legendary lines that watch collectors highly desire.
As we can see from its long journey, there are remarkable achievements that set milestones in watchmaking history. Gentle, humble but solid, these are probably the reasons why watch collectors love such a sophisticated brand.

Notable Vacheron Constantin Watch Models that Collectors Love
Founded in 1755, Vacheron Constantin is legitimately presented as one of the world's most long-lasting watch manufacturer that continuously serves with over 260 years of uninterrupted watchmaking experiences and production. Over the years the brand released a number of masterpieces that have built their names amongst the best luxury watches in the world. From the classic dress watches to iconic sports models, these Vacheron Constantin watches are all favorite pieces amongst watch enthusiasts and experts.
Vacheron Constantin Overseas

The 1970s is the golden age of luxury sports watches. Just like the other two brands of the Holy Trinity, Vacheron Constantin also launched its own version of sports watches, the first Overseas model in 1977. It was regarded as the most emblematic VC sports watch collection. You can notice its signature bezel with rectangular recesses at the first sight, which resemble the Maltese cross landmark of the brand.
Initially the Overseas automatic and the Vacheron Constantin Overseas chronograph versions were firstly released. Seeing the massive success and high demands from the watch lovers, the brand revamped the original version of Overseas in 2004, and re-edited the model again in 2016. Today the VC Overseas collection is housing a wide variety of watches including chronographs and models with high complications such as World Time, tourbillon, moon phase and more. 
Amongst these notable models, the Vacheron Constantin Overseas 4500V is widely regarded as VC's riposte to the PP Nautilus and the AP Royal Oak. Finely crafted, expertly designed, with fully in-house creation in robust stainless steel, it is a tasteful pick for knowledgeable watch lovers. 
Vacheron Constantin Fiftysix

The VC Fiftysix is Introduced as the brand's more casual model that comes with high quality steel, reliable automatic movements and several choices of complications. To cater the trend for vintage-styled watches, the design of Vacheron Constantin Fiftysix watch was taking inspiration from the brand's old model of 1956.
Being considered as a more entry-level version to Vacheron Constantin Overseas, the 40 mm Fiftysix model is offering a wide variety of classic and simple options in ranges from dressy, sports to casual styles.
Vacheron Constantin Patrimony

Firstly introduced in 2004, when the brand opened its new manufacture, the Vacheron Constantin Patrimony was meant to set a new example of timeless dress watches. Coming from the Latin word "patrimonium," which refers to "an inheritance from one's father", the Vacheron Constantin Patrimony is seen as a heritage to showcase the brand's traditional watchmaking expertise and values.
The VC Patrimony watch is mostly known for its classic and elegant design in an ultra-thin case. It has well demonstrated the craftsmanship of the legendary watchmaker to make it so beautiful and reliable in such a slim profile.
Despite getting the high reputation since its first release, the brand didn't stop inventing and experimenting for this emblematic VC watch. In 2009, Vacheron Constantin integrated the minute repeating complication into some slim movements for the Patrimony watches, and developed a new Patrimony 1731 movement as the world's thinnest minute repeater caliber. Incorporating more watchmaking innovations, the current Vacheron Constantin Patrimony is already a fully developed collection that consists of several models with complications such as perpetual calendars and moon phase.
Vacheron Constantin Traditionnelle

While the VC Patrimony watch collection tends towards high complications with slim cases, the Vacheron Constantin Traditionelle takes its focus more on aesthetic decoration and mechanical complexity. There are models in the current collection available in elegant design elements and embellishments, such as diamond-paved versions with mother-of-pearl dials. The VP Traditionnelle wristwatches are truly luxury watches.