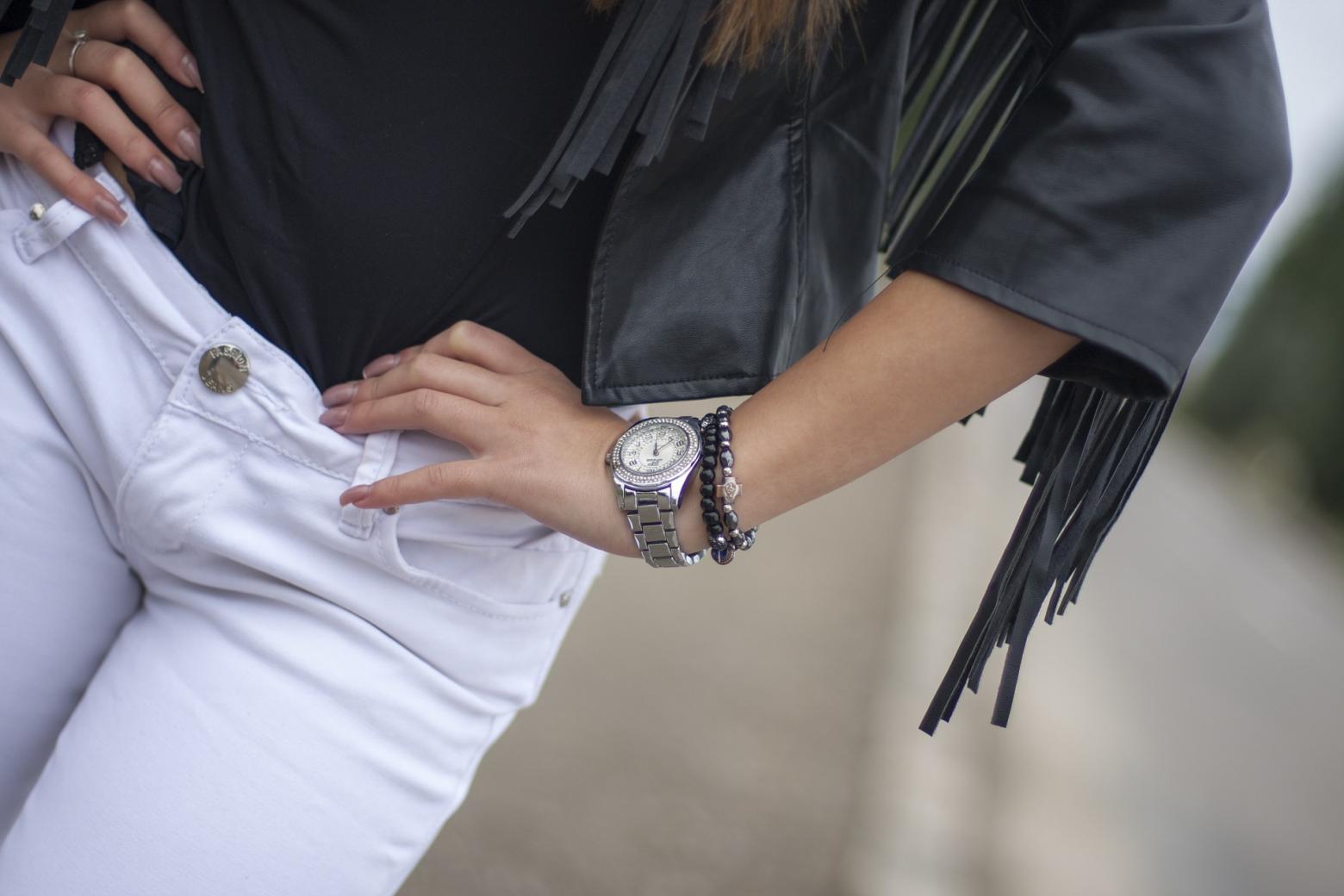 When technology started taking over the products, some folks might have thought that watches would go out of fashion. However, time and again, it has been proved that the thought was wrong. The best brands are still as exciting as it was ever before. They always push themselves to keep up with their aesthetics and quality.
Watches are like a statement accessory that you can either throw in a retro reviving style or trendy? There is nothing about watches that we cannot love. Indeed, there could be arguments regarding the omnipresence of smartphones and tablets.
Though many women nowadays use smartphones to tell the time, watches remain timeless in style and technology. Nevertheless, it has only been contributing to the appreciation of statement horology.
Watch brands including Michael Kors, Diesel, Tommy Hilfiger, Marc Jacobs, and Emporio Armani can never really go out of trend. Rather, we hope it does not lose its charm. Every high-end wristwatch for women is perhaps the personal representation of identity, taste, class, sophistication and sometimes all simultaneously.
If you want to uncover everything beginning from minimalist slayers to party kinds of watches, read on. Watch collectors often show off their wisdom of the varied luxury watchmakers, but not all these brands could create equal quality watches. So, what are the best watch brands? And how can we style them on different occasions?
Just like other aspects, the niche of watch brands and their products can be daunting to find. So, try to go the easy way by getting familiar with the best of them. Here is a list of the best watches from the best brands to glorify the timeless art of horology.

Best Fashion Watches for Dressing Up
1. Michael Kors Pyper Round Analog Rose Gold Dial Ladies Watch
Be it an A-lister or a commoner, each one of us loves Michael Kors watches. Michael Kors is one of the best luxury brands that launch fashionable watches to accentuate your personality. Michael Kors watches are super stunning and emphasize the details to make them more appealing to the sights.
It has been since 1981 that Michael Kors watch women are captivating all the ladies out there. Women of every age can genuinely relate to a Michael Kors watch.
Michael Kors Pyper Round Analog Rose Gold Dial Ladies Watch is an elegant piece that elevates every look. This Michael Kors Rose Gold Watch is round in shape and 38X18 Mm in size.

The rose gold chain makes it so easy to put on your wrist. This particular watch from Michael Kors is great as workwear. Plus, you can dress this up instantly. How?
● Formal Styling: Whether you wear a monochrome business suit or traditional dress in your office, the analogue dial makes it perfect for formal events.
● Celebration: Celebration is all about gold and glitter. This watch suits every celebration from your friend's wedding, graduation ceremony to other festivals. Wear your best dress and adorn only this beautiful Michael Kors rose gold watch on your wrist. The watch will help to balance out the otherwise heavy look.
● Date Styling: Well, you can even style this Michael Kors Pyper Round Analog Rose Gold Dial watch with your comfy jeans and top or a pretty dress. Wear gold earrings to match the overall look and you are set to rock the OOTD.
2. Diesel Analog Black Oversized Dial Unisex Watch
When it comes to casual styling, Diesel is among the favorite watch brands. This watch from the range of Diesel Watches can look excellent with a sporty co-ord set, denim on denim look, or any casual outfit.
The Diesel watch has a quartz crystal and reflects the bold nature of the brand.
● Casual Styling: Style this fantastic accessory for airport looks, night out or anything throughout the year. Since it is waterproof, you can wear it with denim or cotton shorts and tops and go all out snorkeling, swimming, etc.
● Date Styling: If you are going on a movie date or shopping with your partner, you can wear a pretty pink jumpsuit and nude heels or flats, or style this classic black Diesel watch with denim of your choice and black heels. In either way, you will look your best!

3. Tommy Hilfiger Analog Pink Dial Women's Watch
Our next option is from Tommy Hilfiger, which is a premium watch brand. Among its vast collection, we chose the silver band Tommy Hilfiger Analog Pink Dial Women Watch. This Tommy Hilfiger watch features a pink round dial with a silver band. Besides, it has an analogue watch display and quartz movement to suit every occasion.
● Date Styling: Create an elegant outfit by pairing black culottes, printed or solid tucked-in blouse, stilettos and Tommy Hilfiger watch.
● Graduation Ceremony/ Wedding: Style your saree or princess outfit with high heels, and Tommy Hilfiger watches to turn heads in your graduation ceremony or at your friend's wedding.

4. Marc by Marc Jacobs Crystal & Rose Goldtone Stainless Steel Watch – Rose Gold
Marc Jacobs watches are synonymous with eye-catching high-end style, and the series of Marc By Marc Jacobs Watches indeed adds feather to the brand.
This elegant Marc By Marc Jacobs Watch in crystal and rose gold-tone epitomizes the front row style. Wearing this Marc By Marc Jacobs with any of your outfits can really add a dash of glamour.
● Night Out: Adorn this Marc Jacobs watch with your little black dress or LBD and nude heels to get ready for a stylish night out.
● Graduation Ceremony: On your big day, how can you even miss out on wearing your best outfit and team up with this Marc by Marc Jacobs watch?

5. Emporio Armani Gianni T-b Analog Gunmetal Dial Women's Watch
Emporio Armani is a pioneering line of Emporio Armani watches that evokes the uninhibited spirit of casual yet luxury. This Emporio Armani watch is a timepiece that can be multifunctional. It has the finest quality leather straps that are again waterproof.
● Multi-Purpose Style: This Emporio Armani watch is truly a versatile piece that you can use to dress up on different occasions. Be it attending your graduation ceremony, date or wedding party, the elegant pink tone watch will give a feminine touch to every look you adorn.

Final Words
Watches are a timeless piece of accessories. It can add glamour and elegance to your overall outfit. So, if you want to look posh and classy, build your watch collection. The above list shows a glimpse of luxury watches from the best brands. These watches will come in use, again and again, to style your outfits most gracefully.